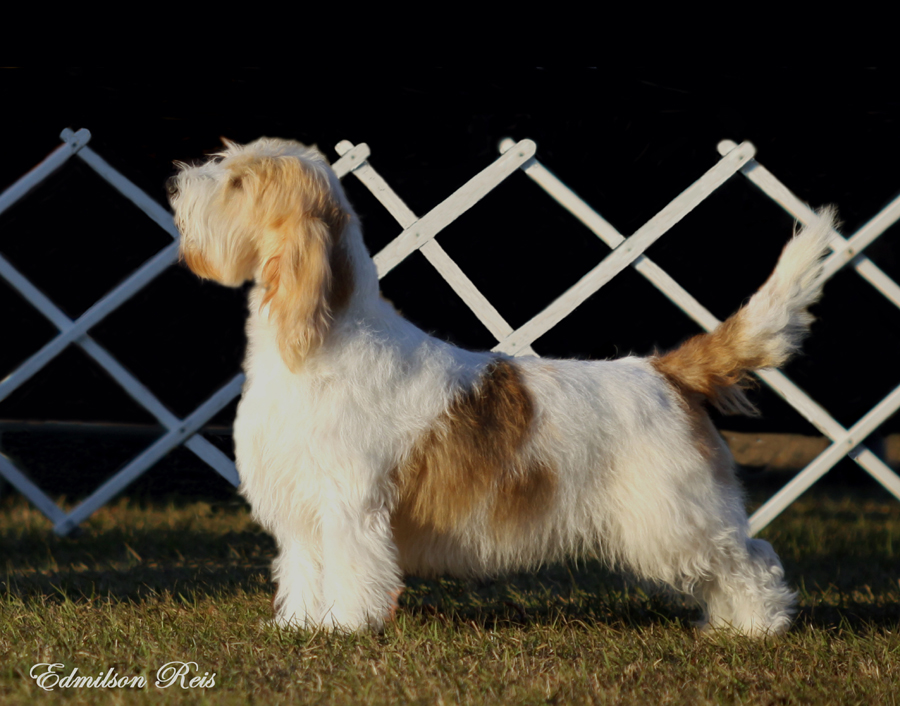 Co-owned with Mr & Mrs Herrera & C Herrera - Handled by Jane Myers
# 6 All Breeds in the USA
Multi BIS All Breed & Specialty Winner in Australia & USA
PBGVCA National Specialty Winner 2008
Biggest winning PBGV Dog in History
2010 - #1 Hound in the USA #6 All Breeds in the USA #1 PBGV in the USA
2006 - No 1 Hound in Victoria No 2 - Hound in Australia
** No 1 - PBGV in Australia ** No 11 - Dog All Breeds in Australia**
CEEJAY - Is is from our 'B' Litter' and was the current 'STAR' at Rokeena in Australia until he made his trip to the USA in July 2007. He has broke all show records here (in OZ) for a PBGV , mesmerizing the judges with his incredible movement and has done the same in the USA. His achievements have been astounding. To his credit he has achieved #1 Hound, #1 PBGV & #6 All Breeds in in 2009. BIS at the two biggest one day shows on the USA Calendar (+3500 dogs) 2009. Over- 161 BIG Wins - 42 BIS All Breed wins - BIS PBGV National 2008. #4 in Group Westminster 2010.
Ceejay has now retired and due to his love for his USA co-owners we have made the very difficult decision to leave him there to live out his life, sleeping on Yvonne and Jose's bed and lounging around the pool by the day.
WE THANK YOU SO MUCH FOR ALL THE FUN YOU HAVE GIVEN US 'CEEMAN' BUT WILL MISS YOU BOY!

Click to see - Ceejay's Children

Pedigree - (Click on the underlined names to see photos of dogs)