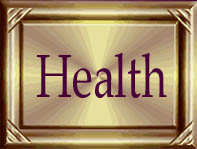 The PBGV is a basically a healthy breed, but like all breeds of dogs, it does have some breed specific health problems in a small percentage of the population worldwide. One of the problems regarding these health issues is the fact that, in general terms, compared to many of the other more well known breeds, the gene pool is not large. Most breeders, or I should say all conscientious breeders, are aware of these health issues and try to make sure they know as much as possible about these and if possible their mode of inheritance to try and avoid these problems. Discussion between breeders helps avoid doubling up on lines that might produce PBGVs with these health issues. Most Breeders will be happy to discuss these health issues with anyone interested in becoming a new PBGV owner.
A number of PBGV Clubs around the world are putting initiatives into practice to encourage breeders to be vigilant with health issues and are also becoming part of research programs and donating money for research into certain problems that effect the breed. The PBGV Club of America (PBGVCA) is one of these and asks members to send both DNA and Blood samples for research. It is just as important to get these samples from pets as from breeding/show PBGVs. To read more....... click on the following link -
http://www.pbgv.org/PBGVCA/foundation-projects.html#Luxation
The two main issues that are most worrying in the PBGV are the eye problem Glaucoma associated with Lens Luxation and Epilepsy.
- Lens Luxation / Glaucoma -
Click the following link to read about - Lens Luxation http://www.eyevet.info/luxlens.html

Click the following link to read about - Glaucoma http://www.animaleyecare.net/diseases/glaucoma.htm
Although there is no definite conclusion as to the mode of inheritance of these two eye problems, most ocular diseases in dogs are recessive, and it seems they are related, but it is hoped that with current research in various countries a 'genetic marker' will be discovered in the not to distant future, which will make it possible for them to be eradicated from the breed. In the meantime, breeders should have all their breeding stock, 'eye tested' yearly to make sure they can find any 'early signs' of the problem, so in turn, can remove any affected PBGV's from their breeding plans.

The Australian Kennel Club, now issues an official certificate for dogs that have their dogs eyes tested at recognized Canine Ophthalmologists. This is called a CERF. For more information on Eye Tests (CERFs.) in Australia click on the following link -

http://www.eyevet.info/eyecert.html

PBGV's with the above problems tend to not go blind until around 3 to 8 years old. For anyone that is unfortunate to own a blind dog and would like more information about 'living with a blind dog' .....click on the following link -

http://www.eyevet.info/blind.html

To read more about 'Management of Glaucoma' .....click on the following link -
- Seizures / Epilepsy -
To read more about 'Canine Epilepsy' ....click on the following link -
- Links to other breed health related sites -
Vaccinations
http://www.lowchensaustralia.com/health/vacc.htm
Ear Problems
General - http://www.lowchensaustralia.com/health/eareyes.htm
Deafness - http://www.lowchensaustralia.com/health/deaf.htm
Eye Problems in dogs
PPM- (Persisten Pupillary Membrane) -
http://www.upei.ca/cidd/Diseases/ocular%20disorders/persistent%20pupillary%20membrane.htm
Bone / Conformation Disorders in dogs
Luxating Patella - http://www.lowchensaustralia.com/health/patella.htm
Hip Dysplasia - Most responsible breeders today have their PBGV's hips x-rayed and scored to make sure they are constantly striving towards good hips in there puppies.
http://www.bva.co.uk/public/chs/chs_hip.pdf
Allergies in Dogs
Skin Allergies - http://www.lowchensaustralia.com/health/allergic.htm
Hypothyroidism in Dogs
http://www.2ndchance.info/doghypothyroid.htm
Autoimmune diseases in Dogs
http://itsaspringthing.co.uk/autoimmune%20article.htm
Plants - Poisonous to Dogs
http://www.ansci.cornell.edu/plants/dogs/index.html
http://www.hsus.org/pets/pet_care/protect_your_pet_from_common_household_dangers/common_poisonous_plants.html